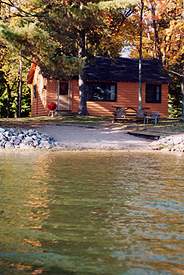 Sandy play area, clear, sandy lake, shallow area for swimming.
The beautiful sandy beaches make for excellent swimming and waterskiing. For your convenience there is a picnic table and lawn chairs for your cottage.
If you bring your boat, docking space will be provided. 
South Twin is connected to North Twin Lake with the two lakes providing over 3,000 acres of recreational water. The Twin Lakes have a great population for trophy musky, walleye and is ideal for panfishing.
Colorama is a sight that has to be seen to be appreciated! It makes autumn a beautiful time of year in Conover with hardwood trees changing the color of their leaves.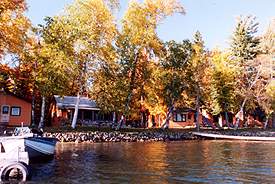 Lake view of the cabins, close to the lake, in the explosion of color in fall.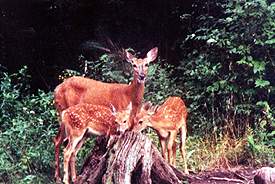 Wildlife is everywhere. Come and enjoy the scenic beauty.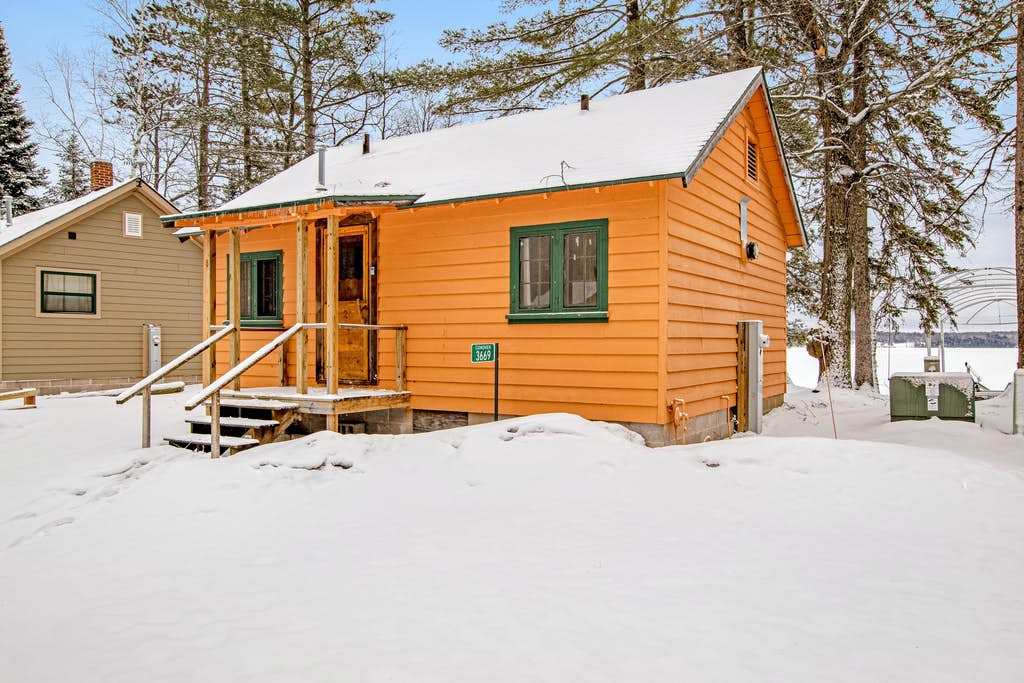 Cabin 2
Max. occupancy: 4 | No pets
2 Double Bed | 2 bedrooms | 1 bathroom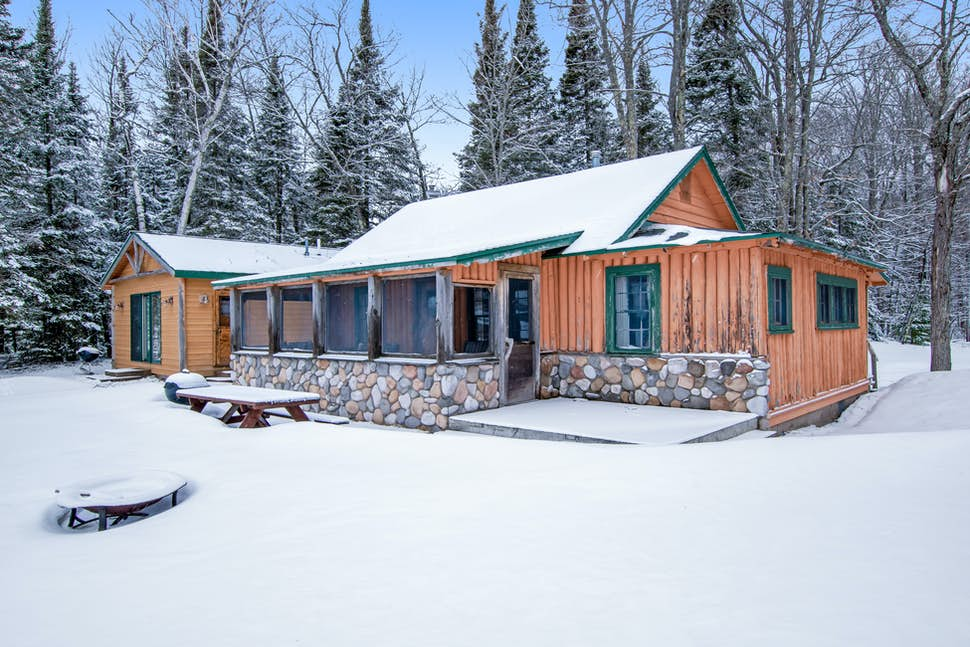 Cabin 4
Max. occupancy: 6 | No pets

1 Queen Bed | 1 Double Bed | 2 Twin Bed

3 bedrooms |
1 bathroom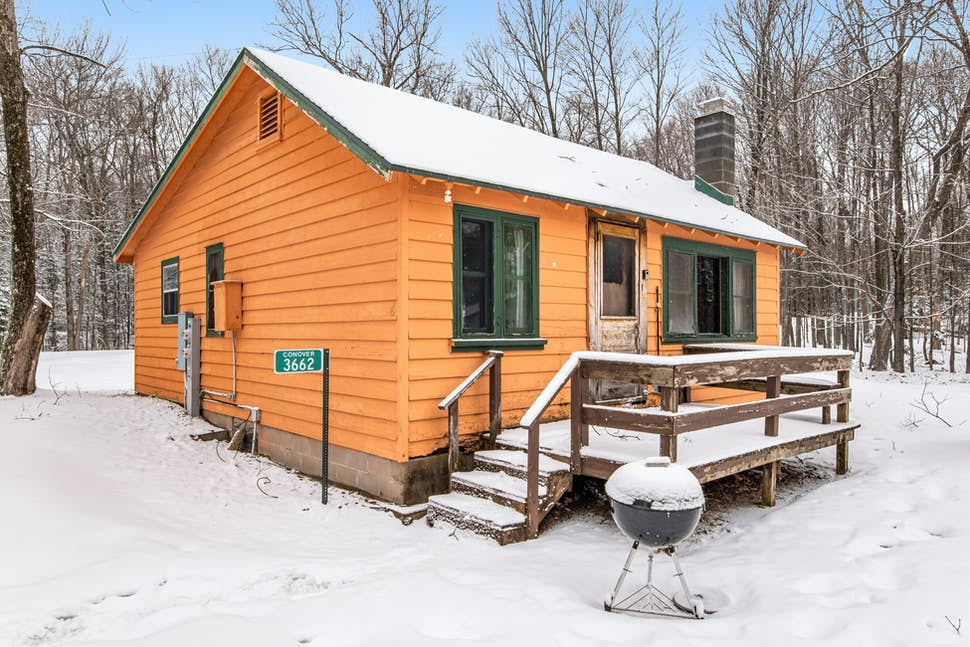 Cabin 6
Max. occupancy: 5 | No pets

2 Queen Bed | 1 Twin Bed

2 bedrooms |
1 bathroom